What's On
Yoga classes
Weekly Yoga classes in Alington House run from 6:00pm until 7:15pm. on Tuesday evenings.
We are also hosting additional daytime sessions in association with FACT (Fighting All Cancers Together) on Thusdays from 11:00am to 1:00pm, with tea and coffee at 12:00. Click here for our poster giving more information.
Learn to Play the Ukulele
Local musician Ian McKone will be holding beginners' ukulele classes here in Alington House, commencing Moday 8th. May from 6:00pm to 8:pm.
For further information and to register for the course, email Ian at ianmckonemusic@gmail.com
Vegan Caf&eacute at Alington House
On the first Saturday of every month, the Durham Vegan Caf&eacute group serve a range of vegan foods in our community caf&eacute. See our Caf&eacute Page for more details
Alington House Book Sale
Special Summer Offer - all books 50p.
Our book sale continues with new stock of both hardback and paperback books, CDs and DVDs and is open Monday to Friday, 10:00am - 2:00pm. Please call at reception.
For a limited period, all books are only 50p - come along and grab a bargain.
Remember, all proceeds go to the upkeep of our historic building.
We still need more new stock - so if you wish to donate, please give us a call.
Alington House Women's Group
Our Women's Group meets on Thursdays, with a full and varied programme of easily accessed activities.
Click here
Visually Impaired Group
Our visually impaired group meets on Mondays from 11:00am. until 1:00pm. Our members enjoy a range of interesting activities as well as the opportunity to meet socially. All welcome.
Click here for more
Women's Healthy Lifestyle
OurWomen's Healthy Lifestyle Group for all ages meets on Tuesdays from 11:00am until 1:00pm. all welcome.
Click here
Delicious toasties in our community caf&eacute
From 10:00am until 2:00pm, why not enjoy one of our new range of toasties in our community caf&eacute, as well as tea, coffee, biscuits and cakes. Open Monday to Friday. Click here to visit our Caf&eacute page.
&nbsp
&nbsp
&nbsp
&nbsp
&nbsp

&nbsp

&nbsp
&nbsp


Spring Book Sale
Now On
&nbsp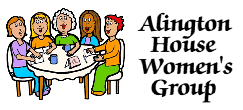 Spring / Summer Programme
&nbsp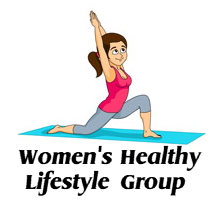 &nbsp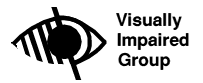 Spring / Summer Programme
&nbsp

Events at Alington House
&nbsp